Pipe insulation maintenance is a rare topic to be discussed. Most of you may think that as long as pipe insulation looks good, there will be no problem with it.
Let me tell you something. I am going to show you an interesting story about the importance of pipe insulation maintenance.
Insulation Outlook (May 2005 issue) had estimated that if all damaged or missing pipe insulation at all US oil refineries was repaired, replaced or re-insulated, the equivalent of 585,000 barrels of oil could be saved.
That's very huge amount. That number should be able to change your mindset about the importance of pipe insulation maintenance, right?
I used to think that way too in the past.
If it is not enough to convince you let's take a look at what kind of problems caused by damaged or missing pipe insulation.
Problems Associated with Damaged Pipe Insulation
Energy loss is only one of several big problems associated with operating with damaged pipe insulation. Energy loss is not linear. It means that if 10% of pipe insulation is damage, then heat loss may bigger than 10%.
You have to change your mind set about pipe insulation. It is not install it and forget it. It has no difference with other equipment in the plant. You need to maintain it to make its life longer.
If you do not invest your best efforts for the pipe insulation maintenance, the following problems may occur:
You will not be able control condensation through the insulated pipe since the insulation is already damaged or missing.
Energy loss may get bigger and bigger. Energy efficiency is decreasing if you do not conduct pipe insulation maintenance.
For cold media service, freezing will probably occur with damaged or missing insulation.
Damaged and missing pipe insulation could lead to more high temperature exposure to personnel in the plant site.
A better process control may be hard to be achieved with damaged or missing insulation.
Corrosion under insulation (CUI) will occur. This will cause plant interruption and shut down for long time since requires pipe repair or replacement.
Pipe Insulation Maintenance Tips
Pipe insulation maintenance may be a relatively new item for you. So far you may only do repair or replacement of pipe insulation. From now on you should change your mindset about this.
If you have no idea how to get started with this maintenance program, I will show you 10 simple tips on how to do pipe insulation maintenance.
Let's them see one by one.
Never allow people to walk on insulated pipe. This causes insulation damage easily. Look at the image above. People usually do this to avoid long distance in the process. They may be lazy.
Immediately re-install pipe insulation when you are forced to open it for repair something in the plant.
Perform risk assessment on piping and equipment to determine maintenance priority. This assessment is based on process conditions and safety aspect.
Non-absorbing insulation material offers more advantages than absorbing type. When water introduces into the insulation material and absorbed, energy loss will be much higher. And corrosion under insulation will be started. Non-absorbing type will make your maintenance effort less and less.
Consider to use corrosion-inhibitor chemical that is added into the insulation material during its manufacturing.
Critical insulation points where water can introduce into insulation material such as junctions, joints, elbows, reducers and valves, it had better to use self-adhering laminate jacketing.
Be careful with re-used insulation. Suppose you conduct repair on insulated valve. First, you have to remove the insulation and then re-install it after repair work finished. Imperfect re-installation, according my past experiences, is the main source of insulation damage.
Re-installation of insulation should be done immediately after repair or maintenance work finished. People get easy to forget or insulation may be wet with rain water.
Complete dry wet insulation before deciding to re-use it. Replace that insulation is much better.
Pay more attention to cold insulation. Poor design can lead to over water condensation and trigger corrosion under insulation since the beginning of operation. Besides, water condensation causes corrosion of carbon pipe under that insulated pipe.
Inspect for any hole and imperfect seal. This is hard work, but you will get the benefits when you can do this perfectly.
Update Your Info About Pipe Insulation Maintenance
Pipe insulation maintenance should now be in your maintenance schedule. It should not be in replacement items only.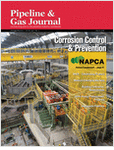 Always get update with the insulation technology. You can subscribe to Pipeline and Gas Journal. It is free magazine. It delivers news and information about industry standards, best practices and technology in pipeline design, operation, maintenance and integrity.
Besides, you can also read the handbook of Thermal Insulation for The Oil, Gas and Petrochemical Industries.
This handbook talks about design, materials, procedures, and standard installation necessities for various oil and gas infrastructure such as pipelines, sub sea equipment, vessels, and tanks.
None found.
If you are looking for insulation services in Calgary, Alberta contact the insulation professionals at
4 Weather Insulation & Roofing
for a free home insulation estimate.